INSTALLING AND CONNECTING YOU TANK LEVEL PRO
Monitoring your water tank level has never been easier. First, search for the Tank Level Pro App on the iOS or Android App Store, then just follow these simple steps to start enjoying all the great benefits and features.
1: Search TankLvlPro and install the App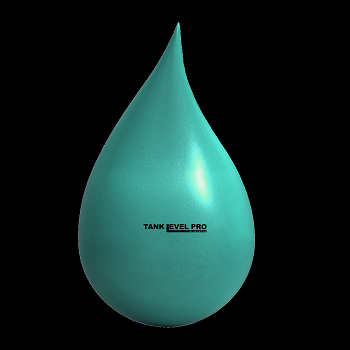 2: When the Tank Level Pro App is installed, open the App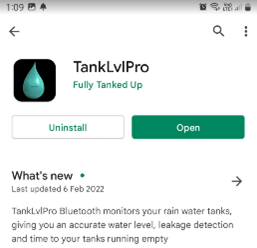 3: Once you have opened the Tank Level Pro App press "Add" to start adding your first water tank

4: Enter the details of your water tank and press "Finish"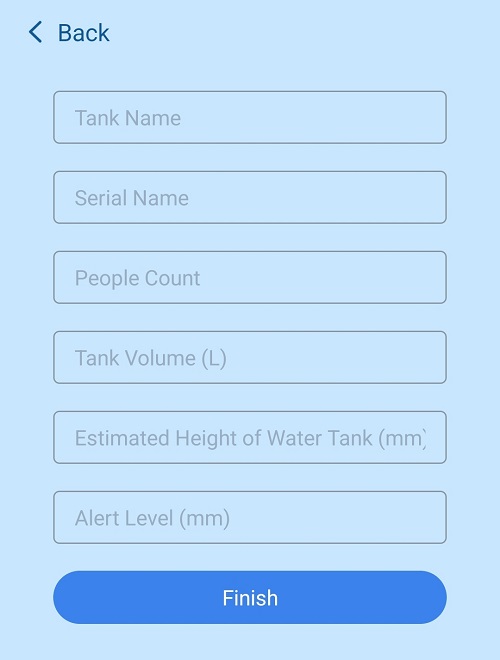 5: It's as simple as that! Your first water tank will now be connected, and your water tank level will appear on the home screen. You can now start to enjoy all the great functions and features of your Tank Level Pro BT device. Just follow the above steps to connect any other Tank Level Pro BT devices that you may have. You can press on your different water tank names at the top of the app to select which water tank you wish to monitor.