Free Shipping Australia wide 
Our
Water Tank Level Sensors

Installation
Extremely easy installation. No hidden costs and no signup required

Construction
Industrial-grade transmitter in stainless steel housing and ambient operating temperature -20 to 80*C

Accuracy
Accuracy to standard of 0.5%
best water tank level indicator

Maintainability
Super easy to maintain with battery life in excess of 48 months.
Water tank level information is essential, especially if you want to ensure an uninterrupted water supply in your home. The Tank Level Pro water tank level indicator is placed inside the water tank, with the sender unit secured on the outside, ensuring your water tanks are always Fully Tanked Up!
Why Choose
Fully Tanked Up
The idea of an efficient water level sensor started whilst sitting in the pool, wondering how much water was left in our water tank. After using an unreliable water level sensor, it was time for a change. And that was when Fully Tanked Up was born.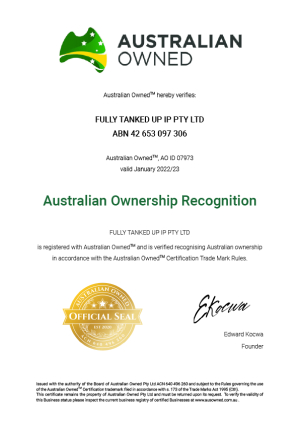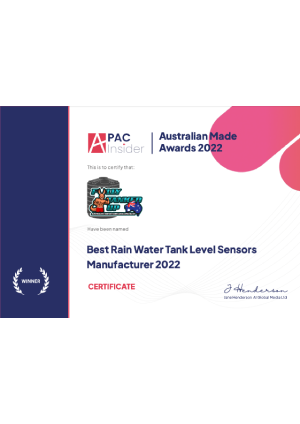 Revolutionising the water industry using easy-to-install and supremely accurate water level sensors is the primary goal of the business. The way to do it is using knowledge and experience as an industrial electrician for 20+ years and an electrical engineer for two years to design a sensor where water level management is essential.
Fully Tanked Up is laser-focused on ensuring our rainwater level sensors are reliable and cost-effective so we create a hassle-free relationship with each and every one of our valued clients.
Whether you are a new or existing customer, please don't hesitate to send us a message by filling out the form on this page or drop us an email. We'll get back to you as soon as possible.